Dear participants!
Organizing committee starts to accept organizational fees for BGRS/SB-2022.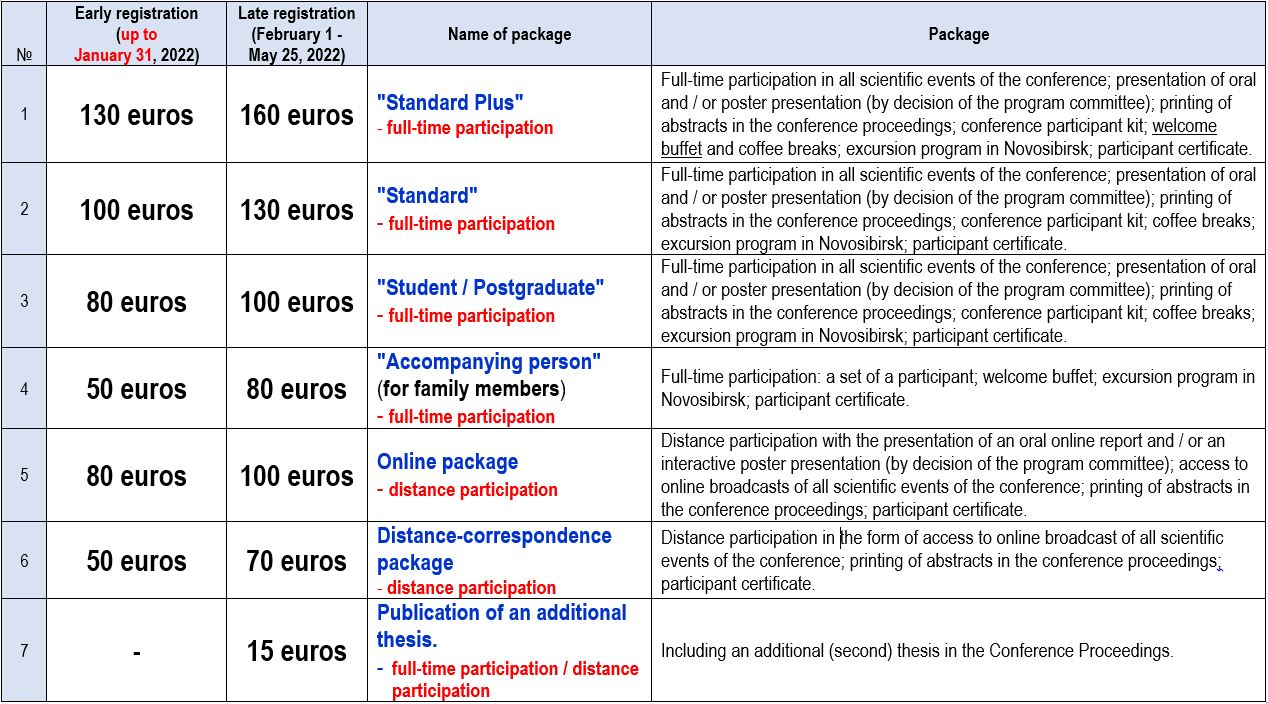 Details on bank cards issued by other countries (not in Russia):
to pay by bank card issued outside of Russia, follow the link to the Internet shop of the Institute of Cytology and Genetics, select the participant package you are interested in and

pay by card

following the instructions: https://shop.icgbio.ru/index.php?route=product/category&path=59_81
Currency details of the Institute of Cytology and Genetics for payment through your organization or through a bank branch:
When transferring, first of all, you need to enter the beneficiary bank's SWIFT – JSNMRUMM, the rest of the details are filled in from the banking system automatically.
Invoice details for payment in dollars (USD):
BENEFICIARY'S NAME: IC&G SB RAS
BENEFICIARY'S ACCOUNT: 40503840995241000009
BENEFICIARY BANK: "Bank Otkritie Financial Corporation" (Public Joint-Stock Company), MOSCOW, RUSSIA
SWIFT: JSNMRUMM, ACCOUNT: 36253499
(CORRESPONDENT BANK: CITIBANK NA, NEW YORK, USA, SWIFT: CITIUS33)
Invoice details for payment in Euro (EUR):
BENEFICIARY'S NAME: IC&G SB RAS
BENEFICIARY'S ACCOUNT: 40503978595241000009
BENEFICIARY BANK: "Bank Otkritie Financial Corporation" (Public Joint-Stock Company), MOSCOW, RUSSIA
SWIFT: JSNMRUMM, ACCOUNT: 4008871501 00 EUR
(CORRESPONDENT BANK: COMMERZ BANK AG, FRANKFURT AM MAIN, GERMANY, SWIFT: COBADEFF)